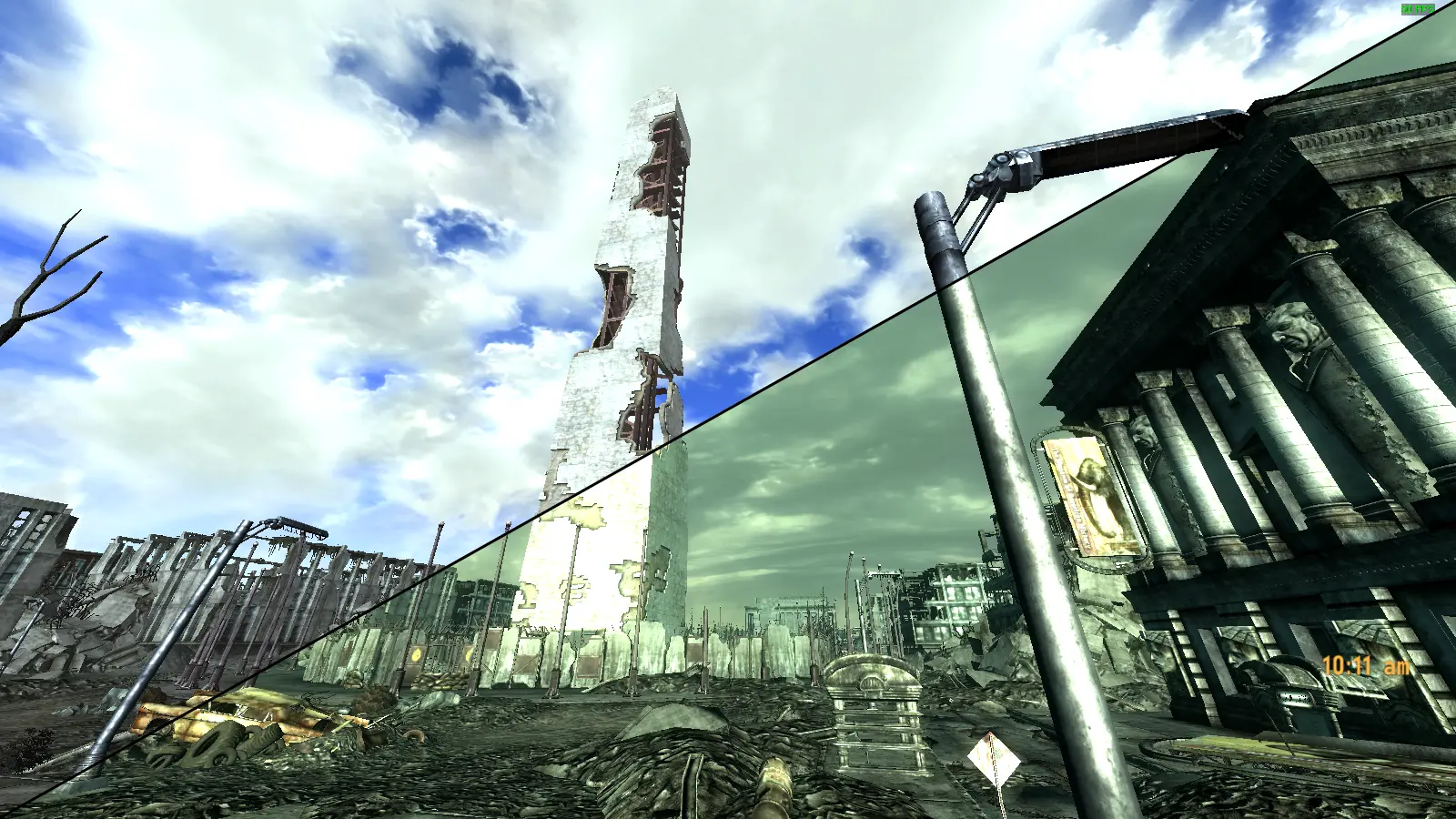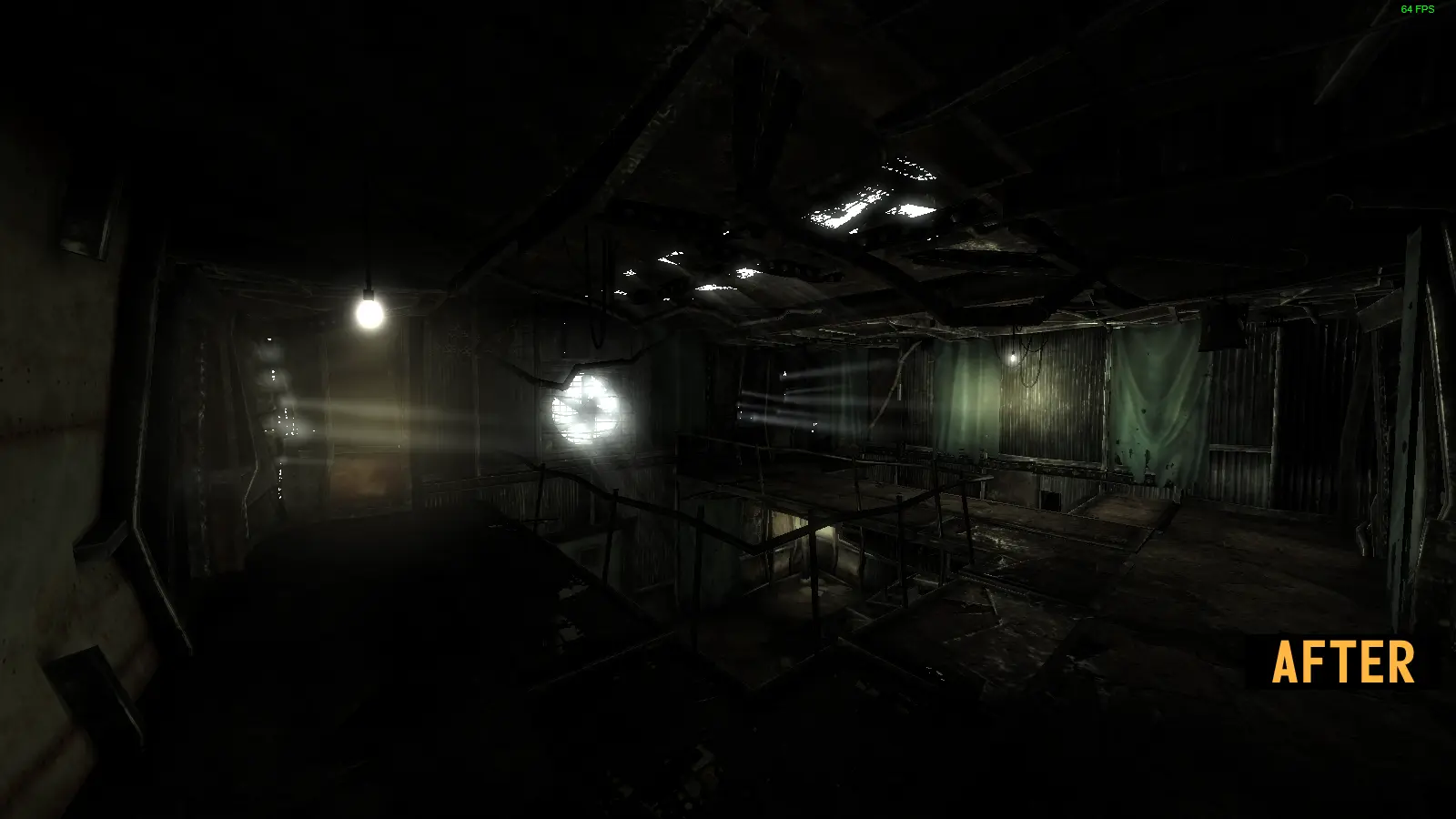 -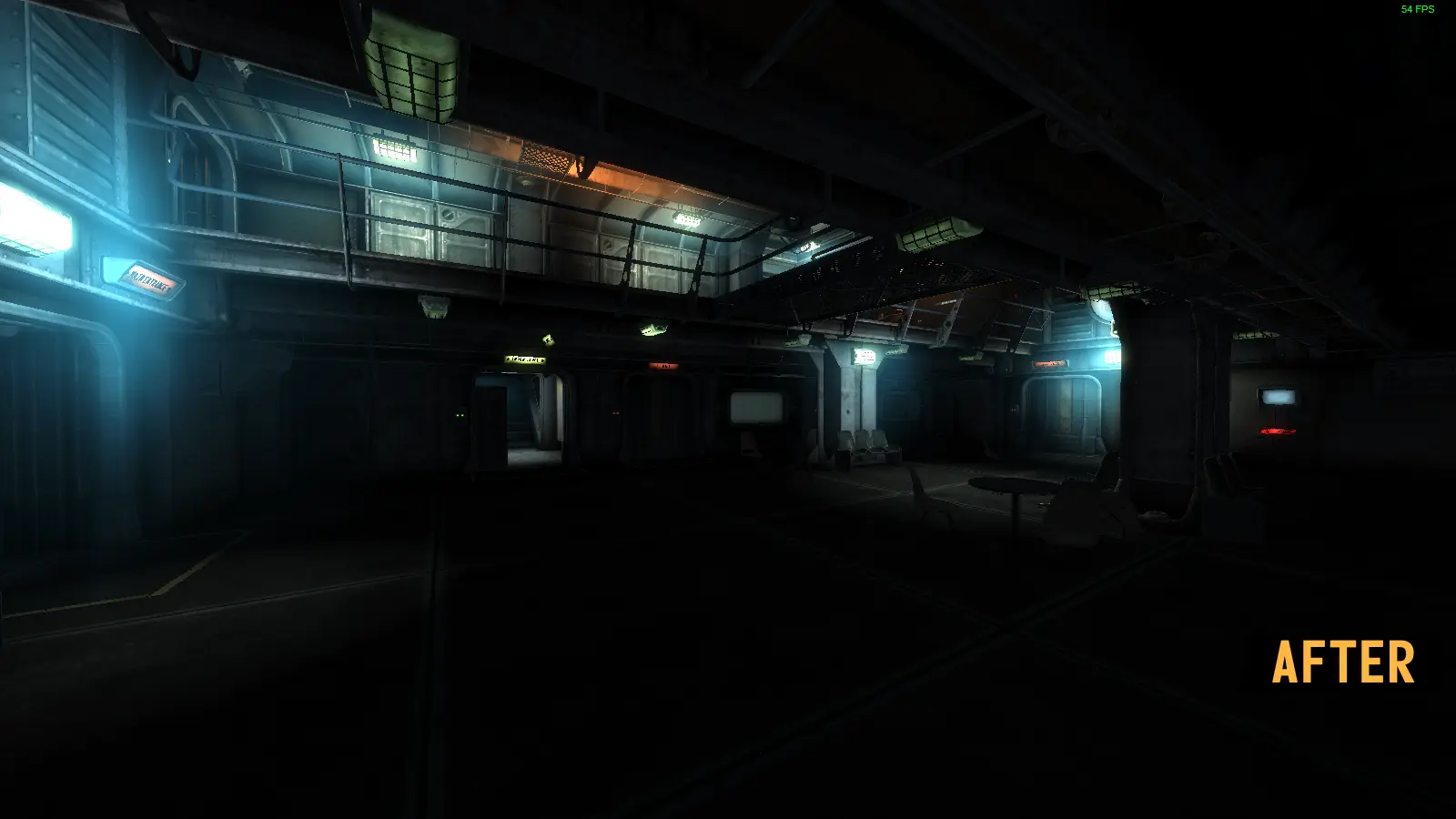 -
-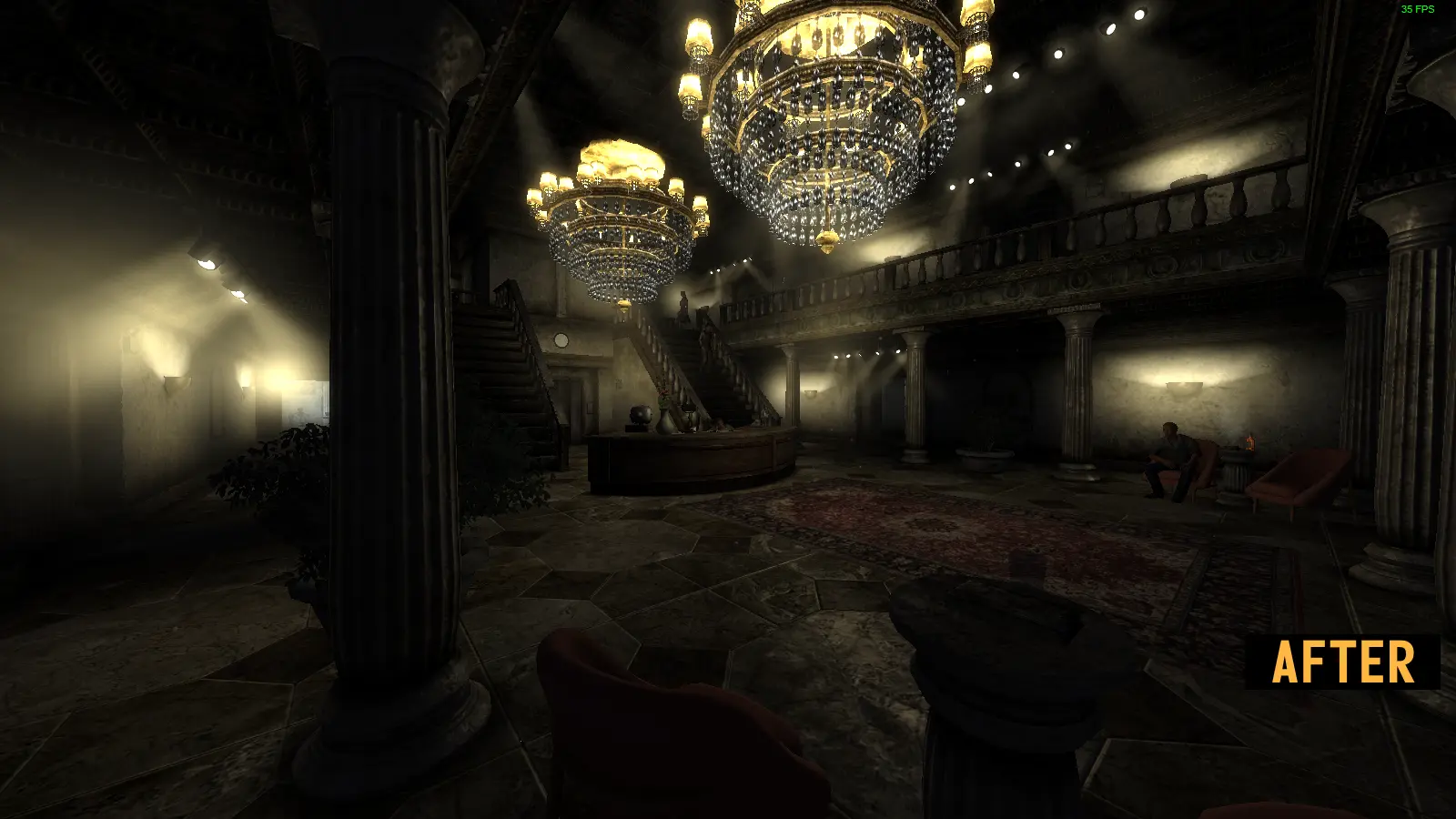 -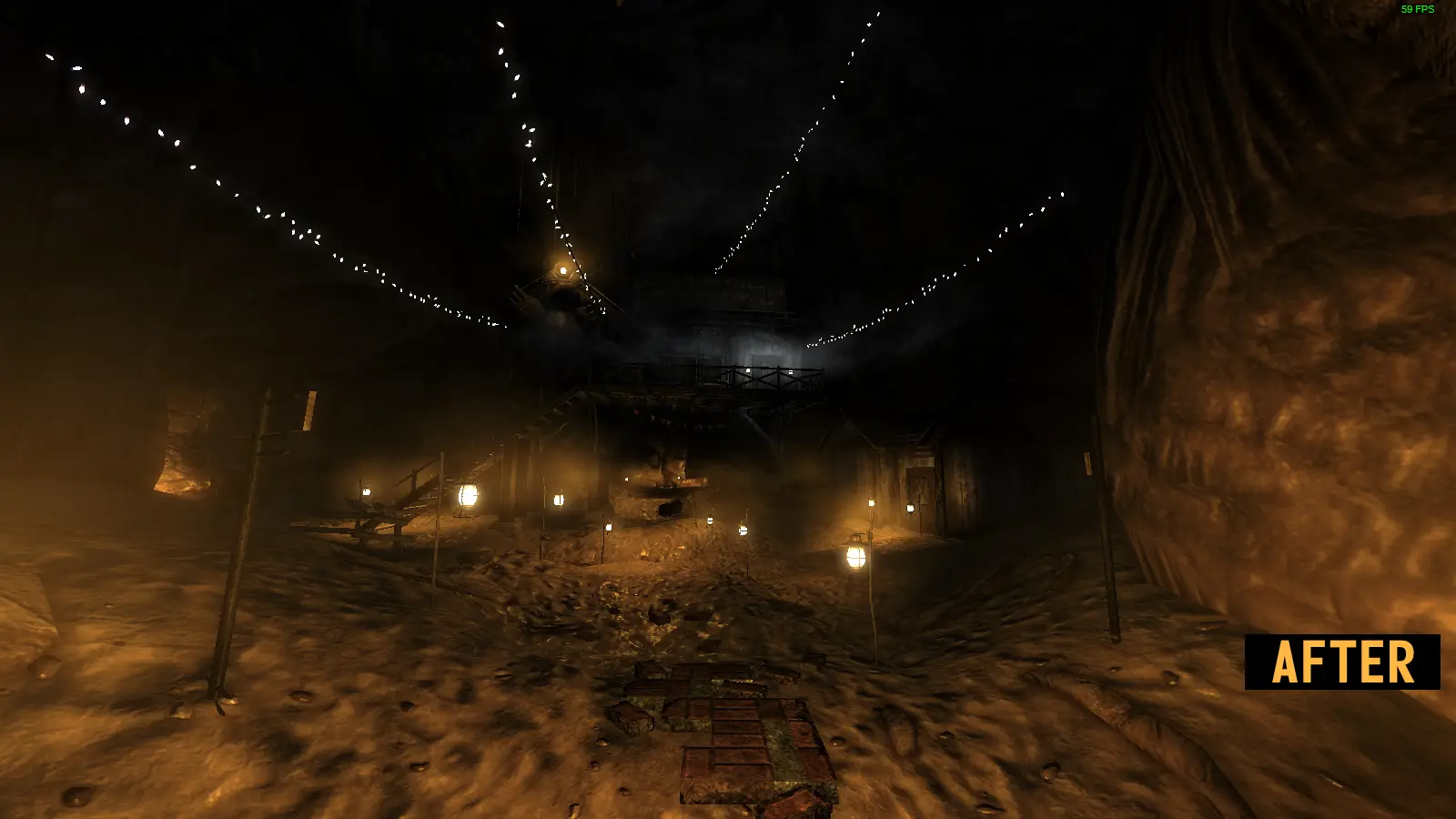 -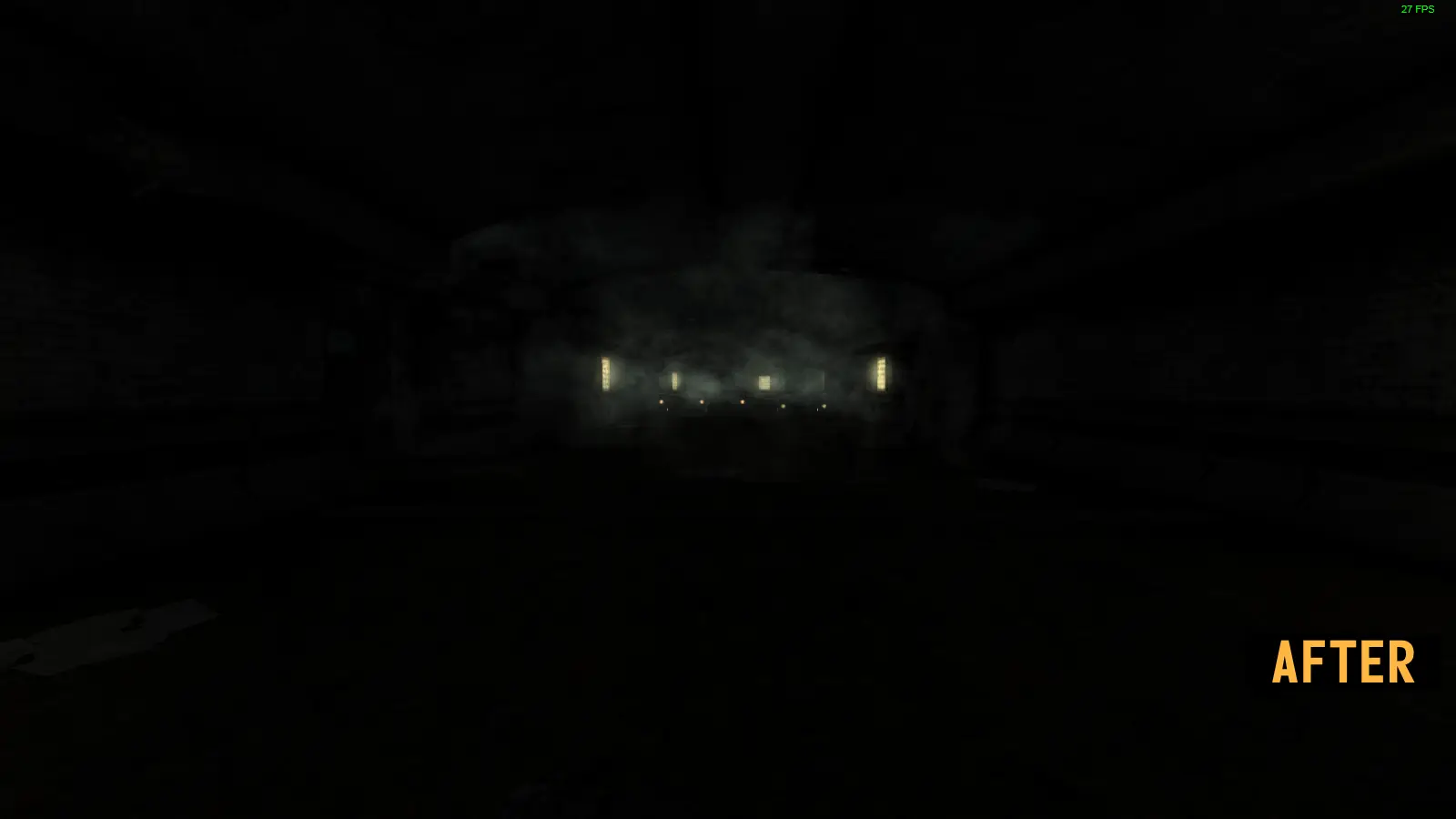 -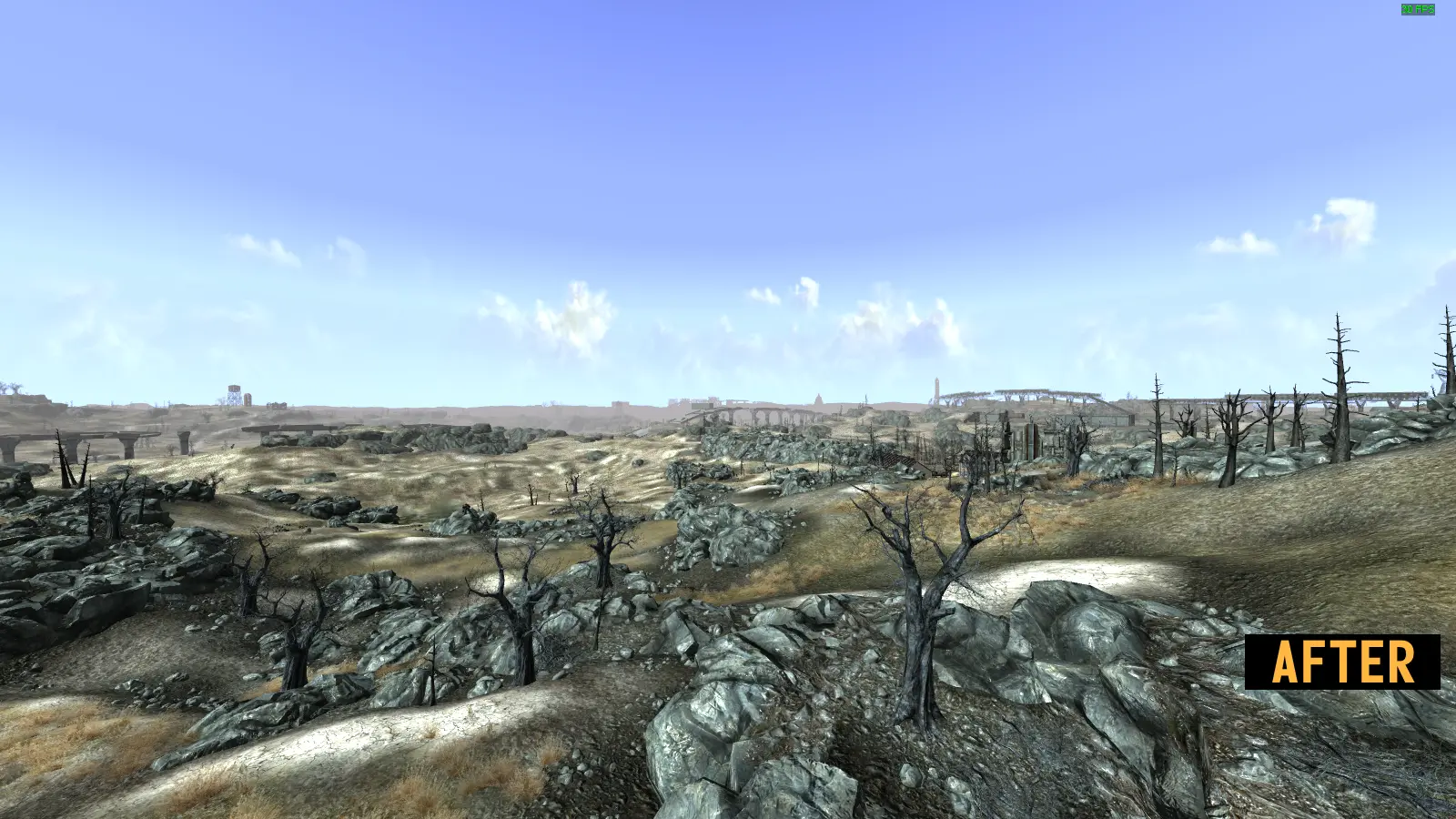 -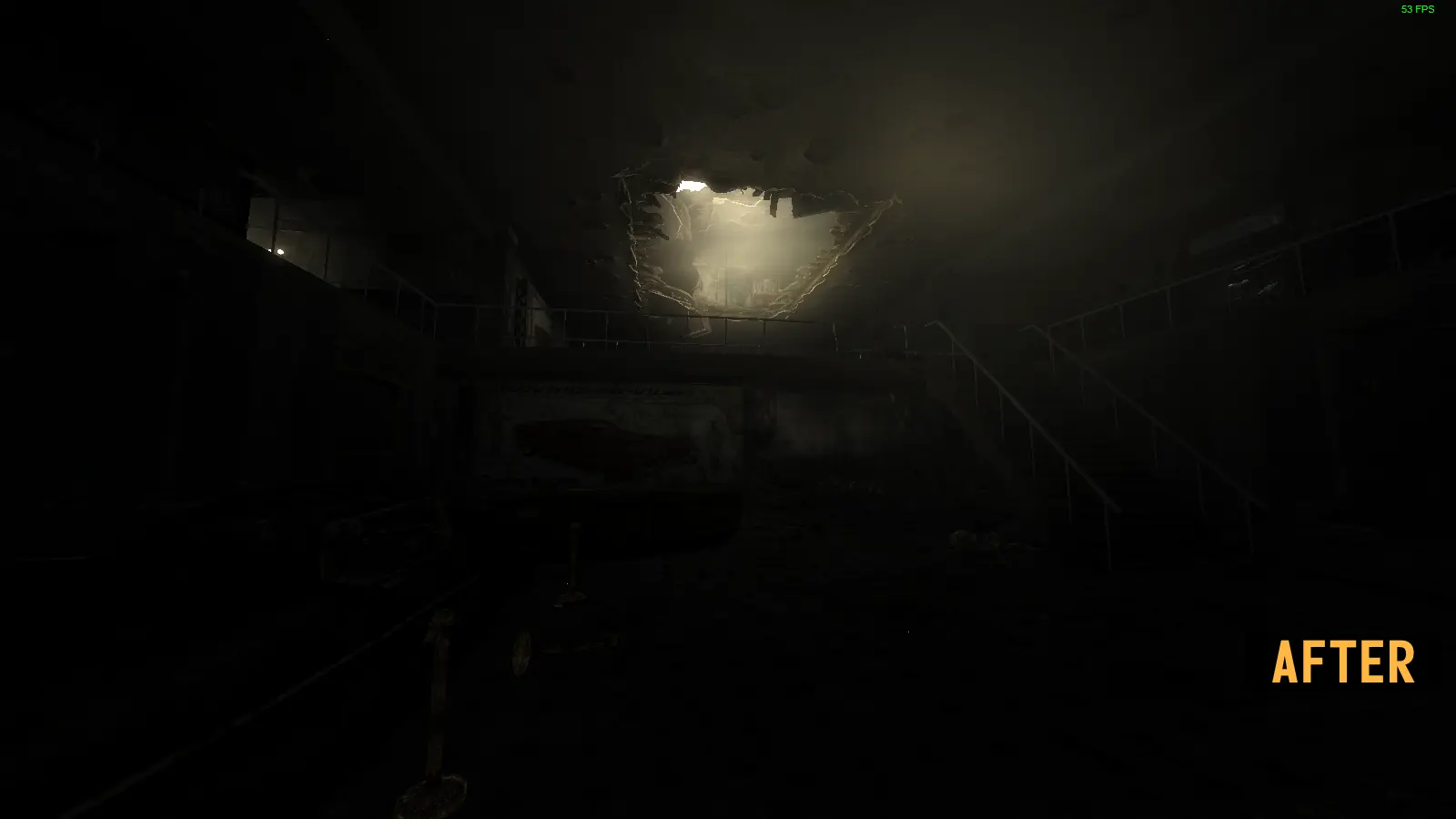 -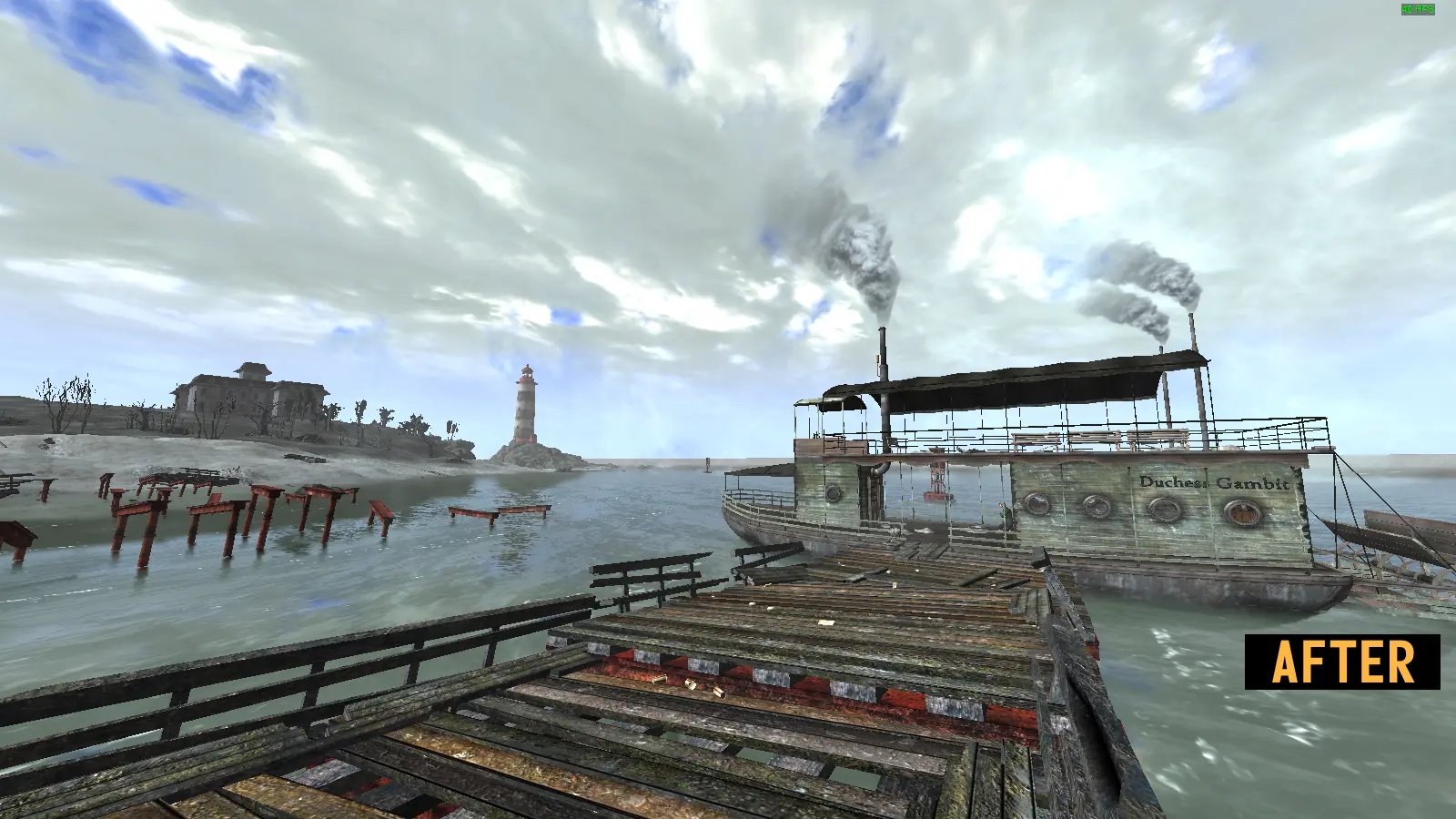 -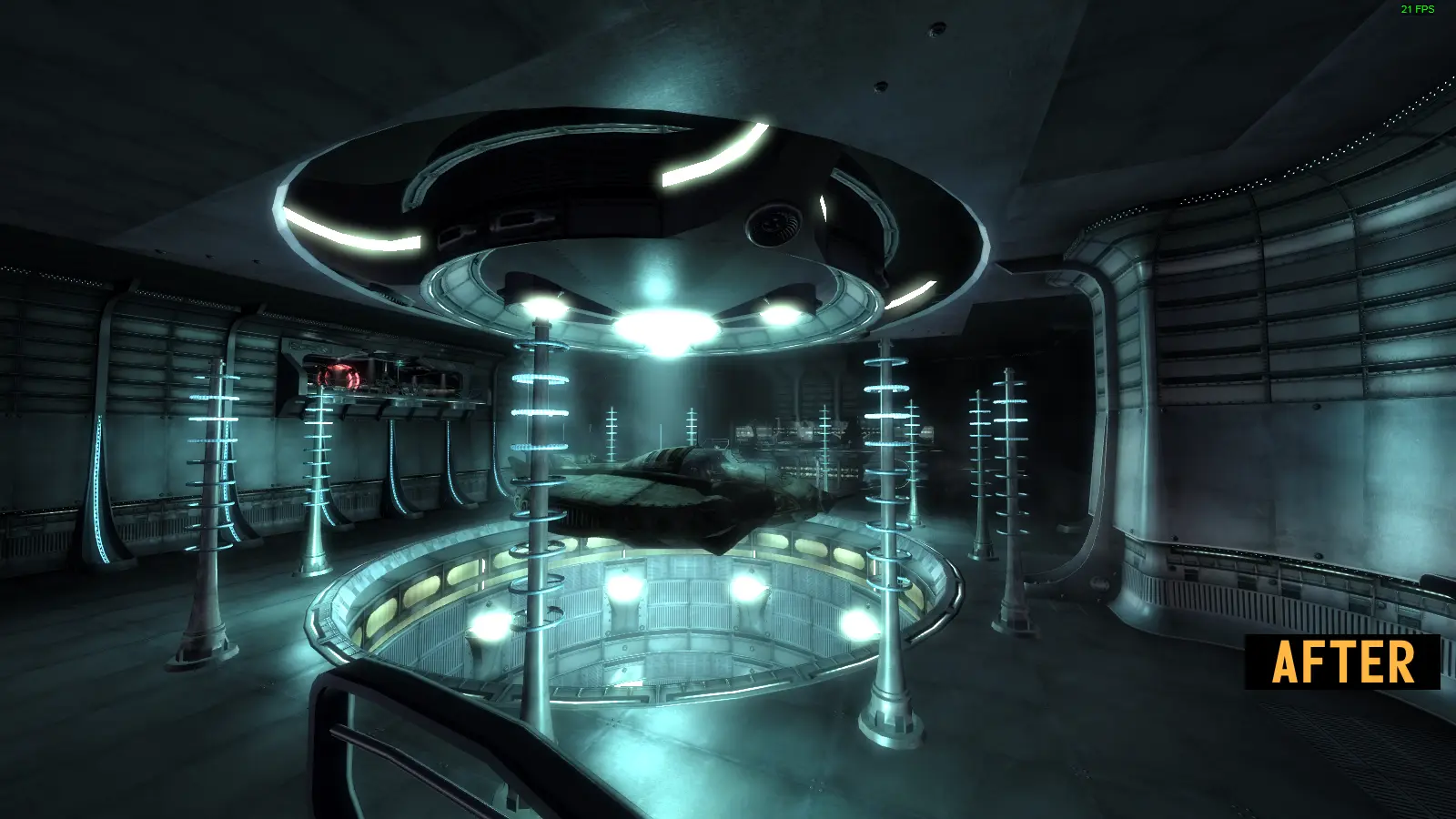 Q.: What is this?
A.: This mod is my own attempt to get rid of the green tint around the Capital Wasteland in Tale of Two Wastelands. I've tried many lighting mods both for FO3 and FNV and found them unsuitable for my needs. Some of them resulted in a too bright and overbloomed image, some of them've put my FPS to the ground. So I've took my interior Fog Remover mod as a start and made this mod.
Q.: What've been done?
A.: I've reworked lighting templates, climates, weathers, image spaces, image space adapters and ton of lights to make exteriors look more realistic and interiors — more gloomy and depressing.
Q.: Have you added new weather conditions?
A.: I've only added second weather with more clouds to make Wasteland sky look a little bit less static. You won't get any radstorms/rains/sandstorms/whatever.
Q.: Why should I use this mod?
A.: You shouldn't. I've made this mod mostly for myself and decided to share it with the community, so anyone could give it a chance.
Q.: Do you have any plans for making standalone mods for FO3 and FNV?
A.: Probably. Let's see where it goes.
Q.: I've found an interior that doesn't seem right to me. What should I do?
A.: This mod is still WIP, so if you'll find some bugs feel free to share your findings with me on the "Bugs" page.
Grab this mod
here
. Please feel free to leave feedbacks.