Deep in the depths of Vault 106, inside of the Overseer's office, I found a security terminal behind the Very Hard hackable terminal on his desk. And what does it say?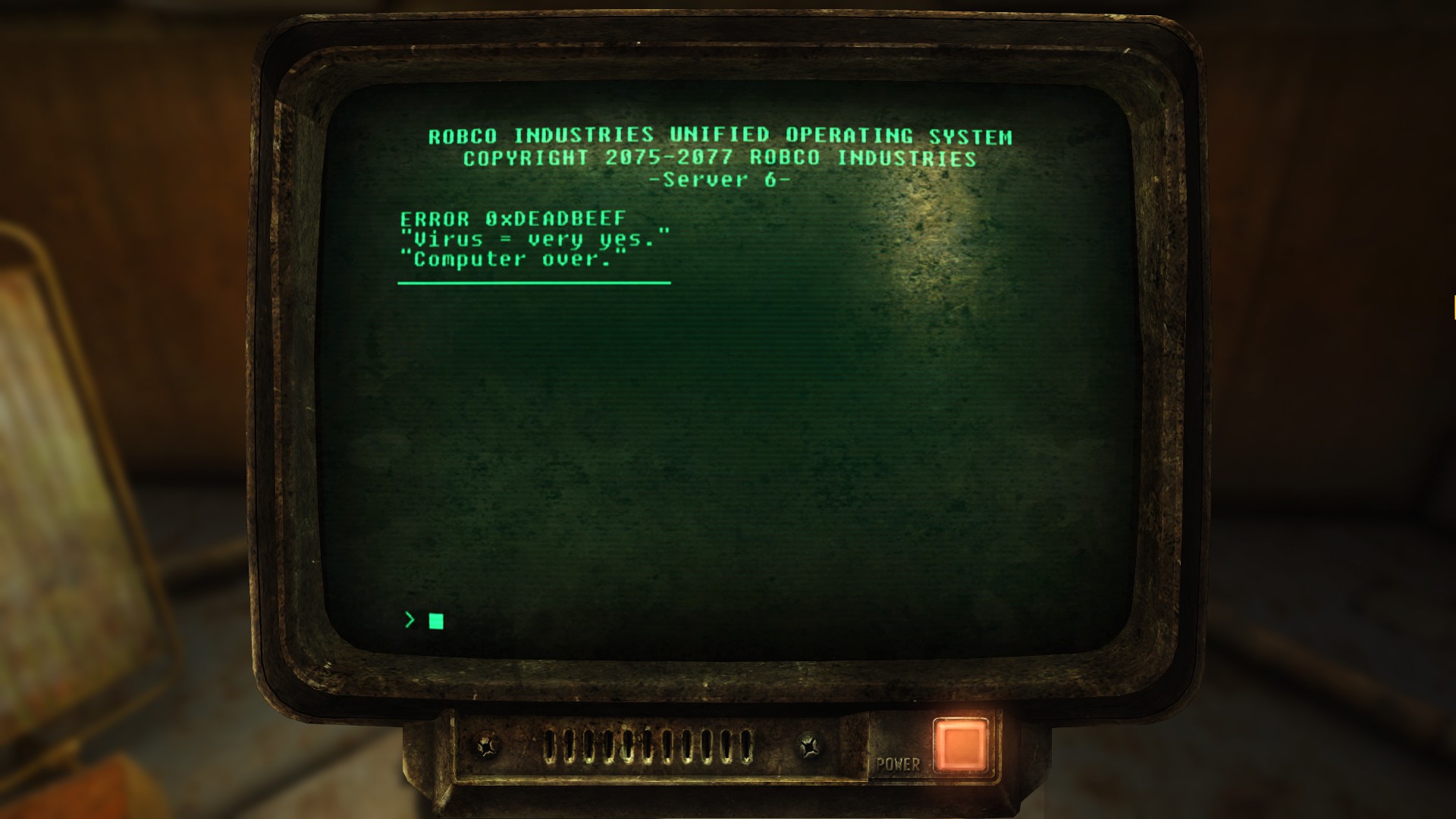 I was laughing for a good five minutes. Virus is my favorite SBEmail.
But I've tried looking at walkthroughs and wiki pages of the vault from the base Fallout 3, and not one single video nor wiki article references this... reference. In addition, Fallout 3 doesn't work on my system so I can't go and check myself.
Am I crazy, and this terminal has always been in Fallout 3? Or is this the work of TTW?
PS: Literally made an account just to ask about this.