Getting ready for Fallout 4 but it just seems like it will never get here? 
How about some novels that inspired the series?
Feel free to share your suggestions (post-apocalyptic/post-nuclear) and I will add them to this post.
-
-
---
T H E   L I S T
---
-
-
On the Beach - Nevil Shute (1957)
The few remaining survivors in southern Australia await the radioactive cloud that is heading their way and bringing certain death to everyone in its path. Inspired the original Fallout, according to designer R. Scott Campbell.  This critically-acclaimed novel is a must-read.
https://www.goodreads.com/book/show/38180.On_the_Beach
-
-
A Canticle for Leibowitz - Walter M. Miller Jr. (1959)
In a post-nuclear world, mankind struggles to rebuild and lives in a dark-ages world of city states, roving bands of raiders, mutants, fallout shelters, and poisonous radiation.  Won the 1961 Hugo Award for Best Novel, and inspired the original Fallout, according to designer R. Scott Campbell. 
https://www.goodreads.com/book/show/164154.A_Canticle_for_Leibowitz
-
-
Damnation Alley - Roger Zelazny (1968)
A raider is outfitted with a custom vehicle to drive cross country and deliver a plague vaccine after a nuclear holocaust.  The setting and premise of Lonesome Road was inspired by Damnation Alley, according to lead designer Chris Avellone. The film adaptation of Zelazny's novel was also one of several sources of inspiration for the original Fallout, according to designer R. Scott Campbell.
https://www.goodreads.com/book/show/239919.Damnation_Alley
-
-
 A Boy And His Dog - Harlan Ellison (1969)
The short story that inspired the movie that probably inspired a lot of the Fallout series, a tale of a boy and his telepathic dog who work together as a team to survive in the post-apocalyptic world after a nuclear war.  Raiders, scavengers, vaults, oh my.
https://www.goodreads.com/book/show/16091263-a-boy-and-his-dog
-
-
Emergence - David R. Palmer (1984)
A young girl is one of the last suvivors of a devistating bio-nuclear attack in this award-winning novel. 
https://www.goodreads.com/book/show/2300.Emergence
-
-
 A Gift Upon the Shore - M.K. Wren (1990)
In the Pacific Northwest, nuclear war has triggered numerous natural disasters, and violent raiders terrorize the few survivors.  Two women struggle to preserve the last known library.
https://www.goodreads.com/book/show/149840.A_Gift_Upon_the_Shore
-
-
The Road - Cormac McCarthy (2006)
A man and his son make a grim journey across the U.S. following an unknown apocalypse.  Winner of the Pulitzer Prize.  Hard to leave this off of any post-apocalyptic list.
https://www.goodreads.com/book/show/6288.The_Road
-
-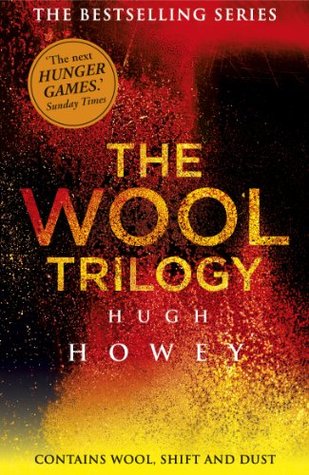 The Silo Series - Hugh Howey (2012-2014)
People live underground in a post-apoclyptic world, in a structure known as the Silo.  This series of books was recently re-published in a single volume, linked below.  A top 5 science fiction book on Amazon, with much critical acclaim.
https://www.goodreads.com/book/show/20745447-the-wool-trilogy
-
-
The Dog Stars - Peter Heller (2012)
TrickyVein writes: A book I'd recommend is The Dog Stars. By Peter Heller, who's a new author as far as I know. Here's goodread's synopsis:
Hig somehow survived the flu pandemic that killed everyone he knows. Now his wife is gone, his friends are dead, and he lives in the hangar of a small abandoned airport with his dog, Jasper, and a mercurial, gun-toting misanthrope named Bangley.   But when a random transmission beams through the radio of his 1956 Cessna, the voice ignites a hope deep inside him that a better life exists outside their tightly controlled perimeter. Risking everything, he flies past his point of no return and follows its static-broken trail, only to find something that is both better and worse than anything he could ever hope for.
The ending was a little 'meh' and his characters didn't act the way you'd expect them to, finally; perhaps there were too many convenient things written into the story but it was still enjoyable.
https://www.goodreads.com/book/show/13330761-the-dog-stars
-
-
-
3
 Oryx and Crake - Margaret Atwood (2004)
TrickyVein writes: This is an incredible read. Margaret Atwood is an incredible writer. Oryx and Crake is profoundly disturbing and altogether convincing at the same time. Perhaps this is what makes it so impactful. At least, I thought.
Snowman, known as Jimmy before mankind was overwhelmed by a plague, is struggling to survive in a world where he may be the last human, and mourning the loss of his best friend, Crake, and the beautiful and elusive Oryx whom they both loved. In search of answers, Snowman embarks on a journey–with the help of the green-eyed Children of Crake–through the lush wilderness that was so recently a great city, until powerful corporations took mankind on an uncontrolled genetic engineering ride
Though it's the first in a trilogy, reading the other two isn't necessary. This is the best one.
http://www.goodreads.com/book/show/46756.Oryx_and_Crake
-
-
 Metro 2033 - Dmitry Glukhovsky (2005)
TrickyVein writes: Also, even though everyone recognizes the game, Metro 2033 is a superb post-apocalyptic novel.
https://www.goodreads.com/book/show/17274667-metro-2033
-
-
 Where Late the Sweet Birds Sang - Kate Wilhelm (1976)
The spellbinding story of an isolated post-holocaust community determined to preserve itself, through a perilous experiment in cloning. Sweeping, dramatic, rich with humanity, and rigorous in its science, Where Late the Sweet Birds Sang is widely regarded as a high point of both humanistic & hard SF, winning SF's Hugo Award and Locus Award on its first publication.
Thermador writes: You may read this and see similarities with the plots of Fallout 3 and 4, but this book was written in the 1970s.  A solid, thought-provoking post-apocalyptic read.
https://www.goodreads.com/book/show/968827.Where_Late_the_Sweet_Birds_Sang
-
-
Z for Zachariah - Robert C. O'Brien (1976)
Ann Burden is sixteen years old and completely alone. The world as she once knew it is gone, ravaged by a nuclear war that has taken everyone from her. For the past year, she has lived in a remote valley with no evidence of any other survivors.
Thermador writes: a classic young adult novel that is a great intro to the genre.  If you didn't read it in school, you should pick it up.
https://www.goodreads.com/book/show/69477.Z_for_Zachariah
-
-
The Dark Tower series - Stephen King (1982+)
Although not really post-nuclear, definitely post-apocalyptic.  Highly recommended!
https://www.goodreads.com/book/show/43615.The_Gunslinger
-
-
Alas, Babylon - Pat Frank (2005)
"Alas, Babylon." Those fateful words heralded the end. When a nuclear holocaust ravages the United States, a thousand years of civilization are stripped away overnight, and tens of millions of people are killed instantly. But for one small town in Florida, miraculously spared, the struggle is just beginning, as men and women of all backgrounds join together to confront the darkness.
TTW Version Compatibility: